A 360° conversation on Covid-19 impact on current status and reasonable perspectives of Credit Management Industry, NPL Market and broad banking industry with Giovanni Bossi and myself. Morya Longo is going to moderate the event.
#SavetheDate April 3rd 12 pm Italian time.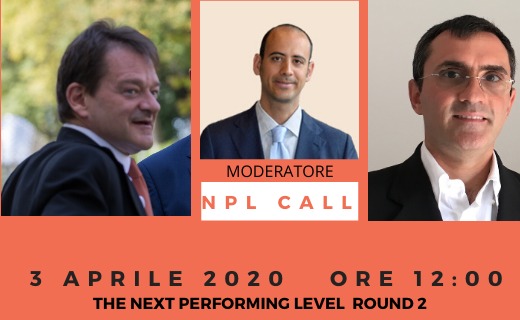 You can also join the call using +39 02 8732 3415 e digita il PIN: 875 304 081# additional dial in number at this link
Do you like these updates? subscribe my newsletter
Are you interested in Italian banks and NPL/UTP market? Ask for a briefing (in person or via conference call) by sending me a private message. I am also available for consulting projects on Distressed Assets pricing and Portfolio Management.
Link to my updated business profile
To get further updates Join the Linkedin Group – Entering Italian NPL Market and follow #Liberi Di Scegliere via @blastingnews
Contents of this blog are free but time do have an opportunity cost. If like the contents and do want to reward the time deployed to produce them you can make a small donation via Paypal (if you prefere a bank wire send me a message via linkedin o Twitter)
GLG – Gerson Lehrman Group – Council Member