Saturday 15th Feb 2020 I had the pleasure and the honor to attend a panel on "NPL e Frodi Bancarie" sharing the desk with Gianluca Codagnone, Managing Director at Fidentiis, Giovanni Bossi, Founder of Cherry NPL and -Head Clessidra Restructuring Fund and Gianni Mion, Former president of Banca Popolare di Vicenza.
The panel was part of the 3rd Liberi Oltre le Illusioni live event a 2 days convention includingi 12 panels and a morning assembly chiared by Elsa Fornero, labour economist and former labour ministry of Italian Government.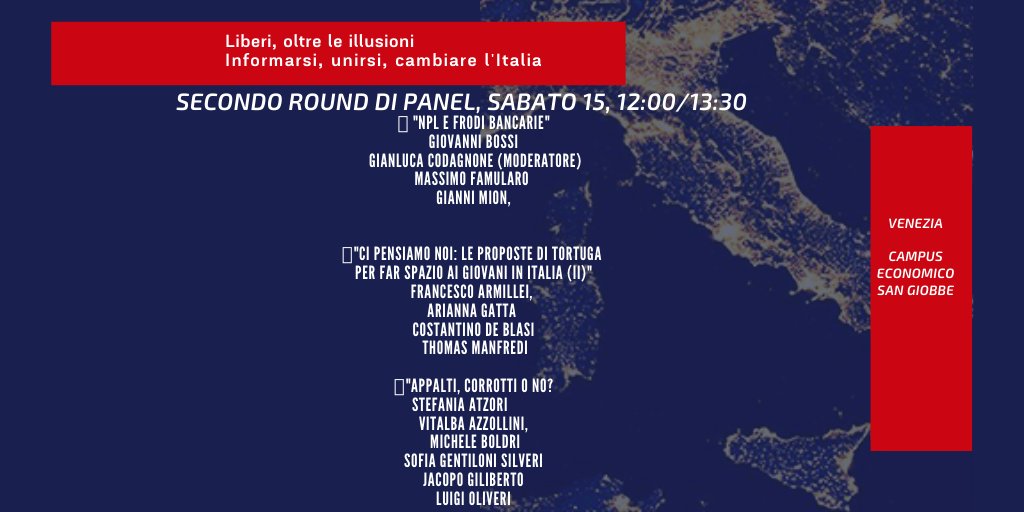 The has started with a brief introduction of Italian market and key info and a short recap of most relevant facts in NPL marker during recent years.
The discussion has continued with a an insightful analysis of main trends and drivers of distressed market, including interaction between regulation and market players.
The complete video of the panel is available on Youtube.
Liberi oltre le illusioni is a Youtube Channel aimed at provide independent and fair information regarding Italian Politics and Economics and is a brend created by non profit Foundation Fondazione iCinquecento.
Do you like these updates? subscribe my newsletter
Are you interested in Italian banks and NPL/UTP market? Ask for a briefing (in person or via conference call) by sending me a private message. I am also available for consulting projects on Distressed Assets pricing and Portfolio Management.
Link to my updated business profile
To get further updates Join the Linkedin Group – Entering Italian NPL Market and follow #Liberi Di Scegliere via @blastingnews
Contents of this blog are free but time do have an opportunity cost. If like the contents and do want to reward the time deployed to produce them you can make a small donation via Paypal (if you prefere a bank wire send me a message via linkedin o Twitter)
GLG – Gerson Lehrman Group – Council Member